A safe, huge park full of activities is a true family-friendly destination. Here, you won't have time to get bored! Among others, you can find a well equiped playgroung, ping-pong tables, badminton courts, everything for the enjoyment of the children and parents!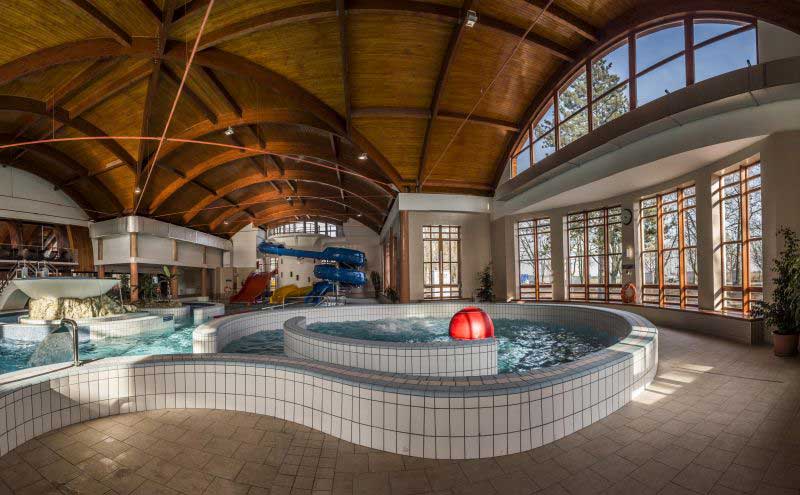 An experience for the whole family! While the parents and grandparents can take a break from the daily routine at the health spa, children can enjoy a wide range of kid pools and a giant water slide park at the Zsóry Baths.
The little ones can play in the indoor children's pool, and if you want to have a family time, as long as they are protected by armbands, the adventure pool is waiting for you! For the older ones, the slide park offers five giant slides for a fun and memorable experience.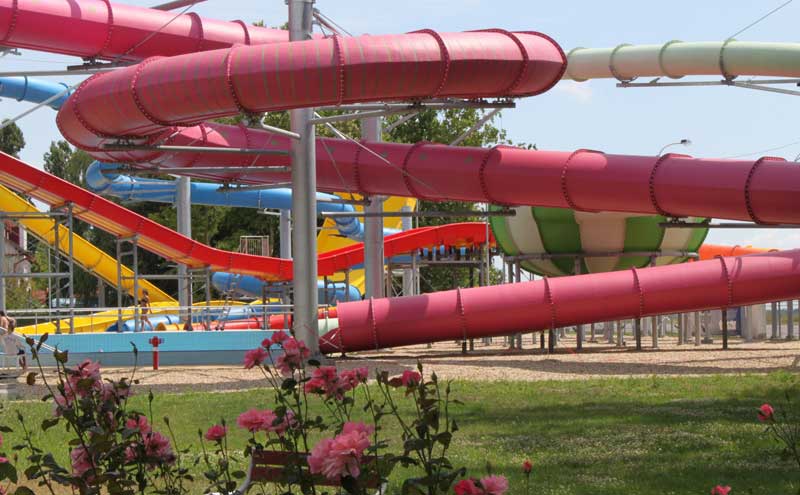 Even if you don't want to swim every day, Zsóry Liget Camping & Resort**** is the ideal choice, as Mezőkövesd's location offer a number of leisure opportunities. Within a 20 minute drive, you can find the Tisza-tó, where you can visit the must-see Poroszló Ecocentre, while a boat trip and bird watching is also a great way to spend a good time.
Nearer, you can walk through the historic Hadas neighborhood and learn about the beautiful Hungarian and Matyó folklore and culture. If you want to travel a little further, Eger and its surroundings also offer plenty of exciting adventures only 20 kilometres away.